River jubilee
WILD AND SCENIC RIVERS ACT 50th ANNIVERSARY PUTS SPOTLIGHT ON WISCONSIN'S OWN FREE-FLOWING WATERS
Andrea Zani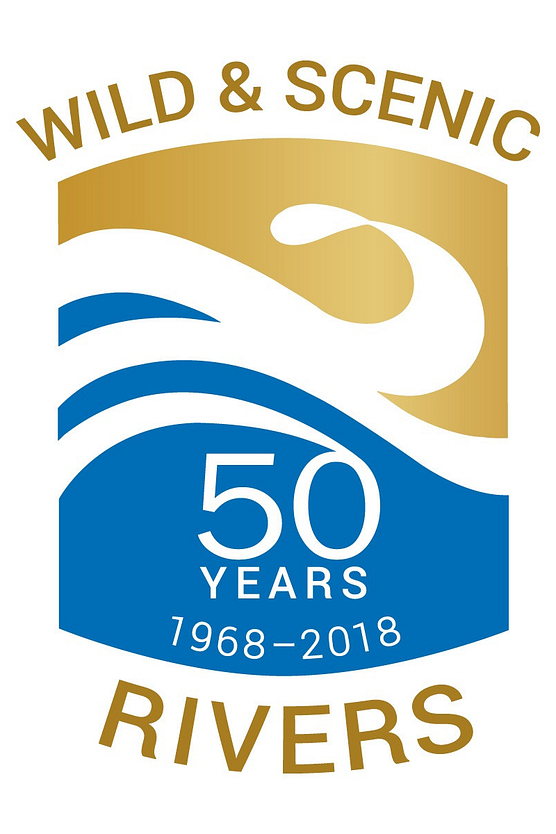 "It is hereby declared to be the policy of the United States that certain selected rivers of the Nation which, with their immediate environments, possess outstandingly remarkable scenic, recreational, geologic, fish and wildlife, historic, cultural or other similar values, shall be preserved in free-flowing condition, and that they and their immediate environments shall be protected for the benefit and enjoyment of present and future generations."
Beginning with those words, the national Wild and Scenic Rivers Act was signed into existence on Oct. 2, 1968.
When President Lyndon B. Johnson touched pen to paper to make the legislation official 50 years ago, just eight rivers fell under the new law's scope.Two of those sites were in Wisconsin: a 24-mile section of the rugged Wolf River in the northeastern part of the state and 200 miles of the St. Croix National Scenic Riverway between Wisconsin and Minnesota, including the St. Croix's main tributary, the Namekagon.
Today, 208 rivers in 40 states and Puerto Rico fall under the Wild and Scenic Rivers Act. Though the 12,734 miles covered might seem high, it represents less than one-quarter of one percent of the rivers in the U.S. Wisconsin has 56,884 miles of river, with 276 miles now designated as wild and scenic. The original segment of the St. Croix that fell under the act — from near Gordon, where the river begins, to St. Croix Falls near Interstate State Park — was twice expanded. In 1972, 27 miles of the Lower St. Croix River became the first segment added by Congress to the National Wild and Scenic Rivers System. And in 1976, the addition of another 25 miles downstream was finalized, stretching to the St. Croix's confluence with the Mississippi River.
Incredible scenery, a variety of recreational activities and proximity to cities and towns combine to make the St. Croix River a mecca for outdoors lovers of all sorts. From fishing to birdwatching to camping, canoeing, hiking, rock climbing, boating, swimming and more, there is something for everyone. Inclusion in the federal Wild and Scenic Rivers System ensures that the St. Croix will flow freely while also embracing appropriate river management for development and use.
That's what lawmakers such as then-U.S. senators Gaylord Nelson of Wisconsin and Walter Mondale of Minnesota envisioned when they championed the Wild and Scenic Rivers Act decades ago. Their vision was to counteract years of damming, water diversion and unchecked growth and use that had combined for a detrimental effect on many of the nation's most scenic rivers and the associated landscape, wildlife and drinking water.
The Wild and Scenic Rivers Act seeks to balance development, dam construction, recreation and agricultural activities along rivers with the need to protect free-flowing conditions, water quality and river resources. Development is not prohibited nor does the federal government control any private property on designated rivers — categorized as "wild," "scenic" or "recreational" — but care is taken to protect river heritage.
In Wisconsin, that means maintaining the St. Croix and Namekagon along with the Wolf rivers in their picturesque and often-rugged natural states. For 50 years, the Wild and Scenic Rivers Act has helped to do just that.
Andrea Zani is managing editor of Wisconsin Natural Resources magazine.
BLACKLOCK'S BOOK HIGHLIGHTS RIVER BEAUTY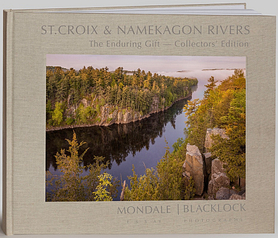 Nature photographer Craig Blacklock spent two years capturing images for his new book celebrating the St. Croix and Namekagon rivers and marking the 50th anniversary of the Wild and Scenic Rivers Act. "St. Croix & Namekagon Rivers: The Enduring Gift" features more than 200 pages of gorgeous photography of the two rivers, their surroundings and supported wildlife.
Blacklock, a Minnesota native, is passionate about the need for maintaining healthy land and water resources. He has been the photographer for 18 books celebrating the outdoors and significant natural resources such as the Apostle Islands and Lake Superior.
This latest work is Blacklock's first project since he was badly burned by fire in 2014. Because that incident left his hands sensitive to cold, he decided to move away from photographing the colder environs of Lake Superior and instead check out the warmer waters of the St. Croix River. He paddled every mile of the St. Croix and Namekagon rivers by canoe or kayak in the course of completing the book.
"St. Croix & Namekagon Rivers: The Enduring Gift" is available in three editions. The Collector's Edition is $90; a Museum Edition is $1,500, with three original prints of Blacklock's work included. The Signature Edition ($4,000, limited to 120 copies) includes six original prints and is signed by former vice-president Walter Mondale, who co-sponsored the Wild and Scenic Rivers Act with Wisconsin's Gaylord Nelson when both were in the U.S. Senate.
The book is available through Blacklock's website, stcroixphotography.com. It also can be found at his galleries: Blacklock Gallery in Moose Lake, Minnesota, blacklockgallery.com, and Waters of Superior gallery at Canal Park in Duluth, Minnesota.
Anyone who purchases a copy of "St. Croix & Namekagon Rivers: The Enduring Gift" will receive access to a one-hour video with a slide show of Blacklock's images. A sample clip of the video is available on the stcroixphotography.com website.
ACT FACTS
Eight rivers were part of the original Wild and Scenic Rivers Act: St. Croix (including Namekagon) and Wolf rivers, Wisconsin; Clearwater (Middle Fork), Idaho; Eleven Point, Missouri; Feather (Middle Fork), California; Rio Grande, New Mexico; and the Rogue and Salmon rivers, Oregon.
Congress or in certain cases the Secretary of the Interior may designate Wild and Scenic Rivers.
A total of 208 rivers are now in the Wild and Scenic Rivers Program and Oregon has the most, with 60 river segments designated in that state.
There are 12,734 miles of waterway covered in the program including 276 miles in Wisconsin.
Rivers in the program may be in one of three categories: wild, or generally inaccessible except by trail, with primitive and unpolluted watersheds; scenic, or largely primitive and undeveloped shorelines but accessible in places by roads; and recreational, readily accessible with some shoreline development.
Management of rivers in the system is administered by a federal or state agency, or sometimes a combination. The St. Croix is jointly managed by the Wisconsin DNR, Minnesota DNR and National Park Service, for example, and the Wolf River is managed by the NPS.
The Wisconsin system of state Wild Rivers was established by the Legislature in 1965, predating the national Wild and Scenic Rivers Act by three years. The state system includes all or portions of the Pike, Pine, Popple, Brunsweiler and Totagatic rivers.
Several federal websites offer information on the Wild and Scenic Rivers Program including the National Park Service, U.S. Forest Service, and the U.S. Fish and Wildlife Service, which has details on every designated river, management plans, maps and GIS data, and information on the 50th anniversary of the Wild and Scenic Rivers Act and related national events.