Western Prairie Ecological Landscape
Regional Master Plan
This planning effort covers the Western Prairie Ecological Landscape and includes extensive grasslands, remnant prairies, savannas, the lower St. Croix and the Kinnickinnic River corridors and various coldwater and coolwater streams. Large blocks of forest are scarce or absent, but forested corridors occur in the larger river valleys. The Western Prairie encompasses St. Croix County and portions of Pierce and Polk counties. Scenic rivers, unique plant communities, surrogate grasslands and prairies are well-represented in this planning process. The department properties in this landscape provide a variety of quality recreation opportunities to the public year-round.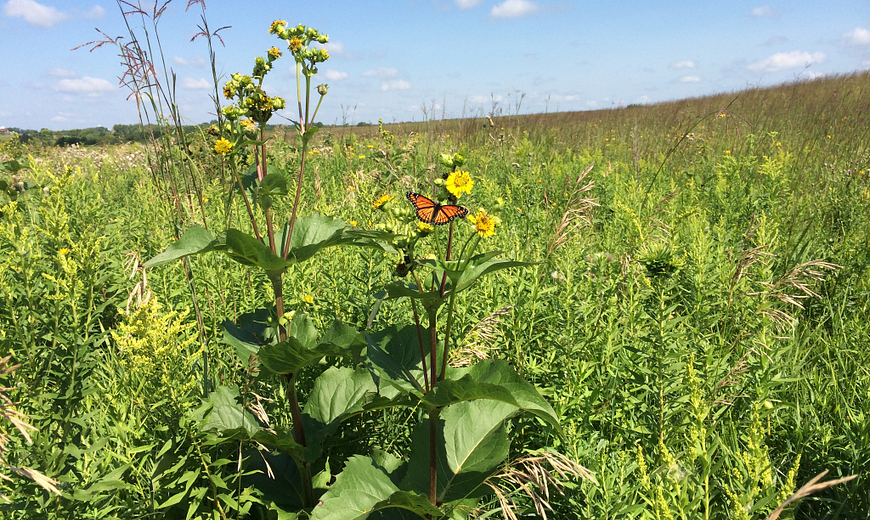 Regional Master Plan
The Western Prairie Regional Master Plan was approved by the Natural Resources Board in June 2020.
The interactive map below shows many of the larger, more popular DNR properties in the Western Prairie region. All properties included in this planning region are listed in Appendix A of the plan document. View all properties in the region and access additional map data with the Property Planning Viewer.