Southwest Savanna Ecological Landscape
Regional Master Plan
The department is initiating a regional master planning process for the Southwest Savanna region. The region includes state parks, state trails, state natural areas, fish and wildlife areas, and the Southwest Grassland and Stream Conservation Area. The landscape covers all of Lafayette County, and portions of Grant, Green, Iowa and Dane counties.
Yellowstone Lake, New Glarus Woods and Belmont Mound State Parks are all included in this planning effort.
Refer to the Planning Update section below to stay up-to-date on this project and subscribe to receive email updates.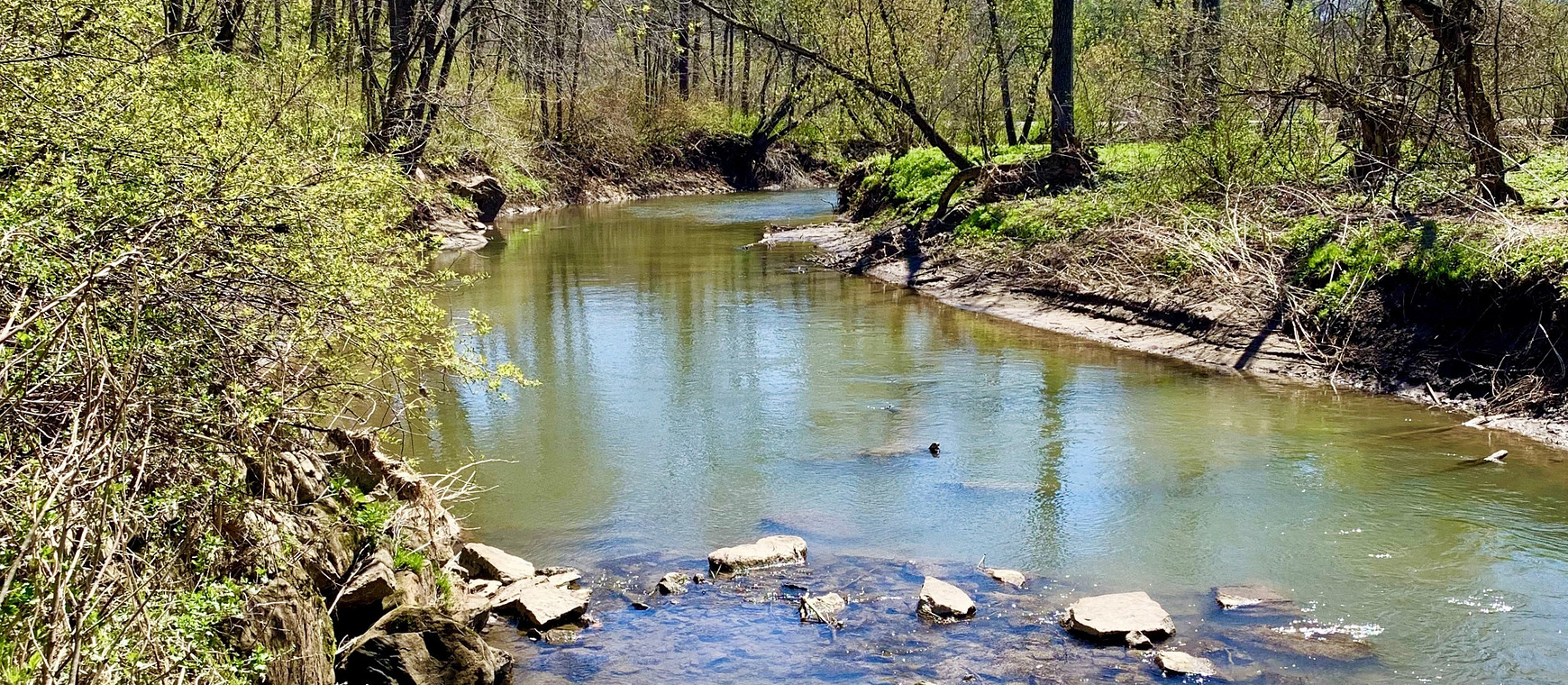 Pecatonica River Woods State Natural Area
Planning Update
The public scoping input period closed on June 25, 2019. A summary of the public input DNR received is now available:
Thank you to those who submitted input. The DNR planning team is now developing the draft master plan and intends to involve the public at key points during the remainder of the process.
Questions or additional comments? Please contact Savannah Ernzen at:
Savannah.Ernzen@wisconsin.gov
or 608-266-2130
The map below shows the location of many of the properties in this planning process. Click the map below to read about the properties and management considerations for each.
About the Southwest Savanna Ecological Landscape
Ecological Characteristics and Management Opportunities

The Southwest Savanna Ecological Landscape is 1,950 square miles in size, comprising 3.5% of the land area of Wisconsin. Southwest Savanna is among the warmest of the ecological landscapes — with the fourth longest growing season, second warmest January low temperature and third lowest snowfall of the ecological landscapes. It is part of Wisconsin's Driftless Area — an area defined by its lack of glaciation for at least the last 2.4 million years.

Most of the landscape (70%) is covered in agricultural crop production. Grassland, forest and residential areas comprise the remainder. The grasslands are primarily pasture, with some containing scattered open-grown oaks. These pastures mimic the historical oak savanna structure. Prairie remnants persist in areas poorly suited to agriculture. Major forests types of the landscape are oak-hickory and maple-basswood (Wisconsin Department of Natural Resources, 2015a).

Significant management opportunities within the Southwest Savanna include:

Large-scale grassland management;
Native prairie remnant;
Oak Savanna restoration;
Continuum of fire-adapted vegetation: prairie-savanna-woodland-oak forest and scattered populations of sensitive grassland and savanna species;
Forests (hardwood forests and conifer relicts);
Warmwater rivers and streams;
Coldwater streams embedded within grasslands; and
Caves and abandoned mines.

Socioeconomic and Cultural Context

The socioeconomic and cultural contexts of a region must be considered in any planning process. While this plan focuses on resource and recreation management of the properties, these underlying contexts are important in understanding the needs of the public when planning the properties of the Southwest Savanna Ecological Landscape (SWS). The demographic and economic data reported here are for the five counties that make up most of the SWS: Dane, Grant, Green, Iowa, and Lafayette counties. Please note that outside of Lafayette County, the region does not cover the entirety of all of these counties.

According to the U.S. Census Bureau, the combined 2017 population of the five Southwest Savanna counties was 651,779, or 11% of the state total population. Much of that population consists of rural or small-town residents. Grant County, with an estimated population of 51,742 in 2017 (USCB 2017), was the second most populous of the Southwest Savanna counties, with Dane County being the highest. Lafayette County, with 16,755 people, had the smallest population.

Southwest Savanna counties population centers (defined by the U.S. Census Bureau as cities with a population over 2,500) include the cities of Platteville (with a 2017 estimated population 12,194), Dodgeville (4,761), Lancaster (3,771), and Mineral Point (2,575) (USCB 2017). Four population centers that are in the Southwest Savanna counties but not within the actual boundaries of the ecological landscape are Madison (248,856), Mount Horeb (7,383), Monroe (10,668), and Boscobel (3,161) (USCB 2017).

Recreation Resources and Opportunities

Southern Gateways Region, where Southwest Savanna is located, contains more state parks than any other region in Wisconsin. However, compared to other regions, there is less public land overall. In fact, the Southwest Savanna has the smallest percentage of its land in public ownership of all ecological landscapes. Thus, public properties in the region receive heavy use. These public lands present in the Southern Gateways region are a mix of federal, state, county and local ownership. These properties range from wildlife refuges and small boat launches, to state parks and state trails.

The west and south of the Southern Gateways region harbor a range of opportunities for hiking, cross-country skiing, snowmobiling, camping, picnicking, wildlife watching, fishing, hunting, biking, paddling, nature studying, off-road biking and horseback riding. The Southwest Savanna properties play a large part in offering these activities. Hunting, fishing and trapping opportunities are plentiful on department properties in the region. A number of small properties in the region give access to spring-fed, coldwater trout streams (WDNR, 2018a).

Considerations for Planning and Management

This section summarizes ecological and recreational considerations for planning and management in Southwest Savanna. This section also provides a summary of the types of information the department uses to inform master planning decisions.

The master planning process takes both ecological and recreation considerations into account. The two may seem distinct, but they are closely connected: Outdoor recreation opportunities on a property are shaped by the property's ecological characteristics. Thus, the ecological information presented here influences both resource management planning and recreation planning on DNR properties.

Southwest Savanna contains public lands which provide abundant recreation opportunities with some of the most popular being surface trail bicycling, swimming, and hiking, walking or running on trails. The Southwest Savanna also contains nine Class I waters, 78 Class II waters, and four Class III waters. (Wisconsin's trout streams are categorized into three classifications; Class I trout streams are the highest quality, while Class III are the lowest.) There are 14 areas in the landscape that warrant high protection or restoration consideration during the development of the regional master plan, known as primary sites. Examples include Belmont Prairie State Natural Area, Ipswich Prairie State Natural Area and Olson Oak Woods State Natural Area. Many more ecological and recreational considerations are discussed in this section.

Public Involvement

Maps