Central Sand Plains Ecological Landscape
Regional Master Plan
The department is initiating a regional master planning process for the Central Sand Plains Ecological Landscape. The Central Sand Plains encompasses portions of Adams, Clark, Columbia, Eau Claire, Jackson, Juneau, Marathon, Marquette, Monroe, Portage, Sauk, Waushara and Wood counties. The region includes many notable ecological resources including extensive pine-oak/mixed forests, abundant wetlands and peatlands, mixed oak and pine barrens, surrogate grassland and unique geological features. Department properties in this landscape offer many year-round recreational opportunities to the public.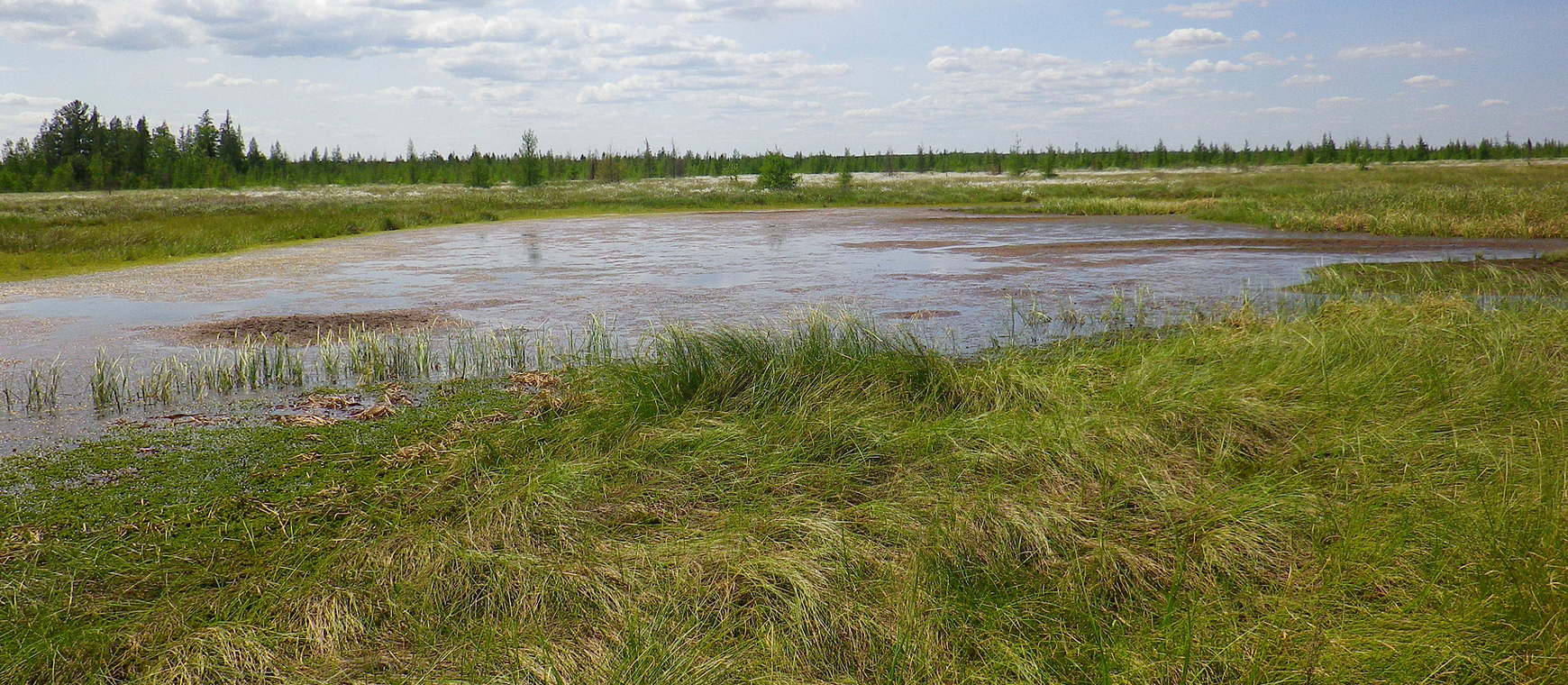 Dewey Marsh Wildlife Area
Planning Update
The department offered a public scoping input opportunity during the months of August and September 2019. Office hours at Black River State Forest and Mirror Lake State Park and a public meeting in Adams were held on Aug. 28, and the public comment period was open through Sept. 27. Thank you for your comments!
A summary of public input has been prepared and is now available.
The next step in the planning process is to develop a draft plan, considering the public input received. There will be another public input opportunity when the draft plan is released for public review and comment.
If you have questions, please contact:
Yoyi Steele, Planner
608-266-3568
yoyi.Steele@wisconsin.gov
The map below shows the location of many of the properties in this planning process. Click the map below to read about the properties and management considerations for each.
About the Central Sand Plains Ecological Landscape
Ecological Characteristics and Management Opportunities

The Central Sand Plains Ecological Landscape (CSP EL) encompasses 3,420 square miles, comprising 6.1% of Wisconsin's total area. The CSP EL's position straddling the Tension Zone contributes to its diverse mix of species, with elements from both southern and northern ecosystems. Plant species more typical of southern Wisconsin that are well represented in the CSP include those associated with pine and oak barrens and sand prairie. Pine forests and acid peatlands feature species more typical of northern Wisconsin. Rare wetland communities like Coastal Plain Marsh and White Pine-Red Maple Swamp and bedrock exposures such as dry and moist cliffs also harbor rare species.

Late Cambrian sandstone bedrock containing strata of dolomite and shale underlies the CSP EL, and most exposures are of Cambrian sandstones. In most of the CSP, the bedrock is buried beneath an extensive, nearly level expanse of lacustrine and outwash sand originating from a huge glacial lake, Glacial Lake Wisconsin, where sand was deposited by outwash from melting glaciers to the north. In lower-lying areas, extensive in the western portion of the CSP, silty lacustrine material impedes drainage and the water table is very close to the surface, resulting in poorly drained soils with surfaces of peat, muck or mucky peat.

The CSP EL features large areas of wetlands and various low-gradient streams that range from small coldwater streams to large warmwater rivers. Major rivers include the Wisconsin, Black, East Fork of the Black, Yellow and Lemonweir. A number of headwater streams originate in the extensive peatlands west of the Wisconsin River. Hydrology in this EL has been severely disrupted by drainage, channelization, construction of impoundments and groundwater withdrawal.

Historical vegetation in the CSP EL was a mix of both forested and open wetland types and dry upland forest, savanna and prairie. Some of Wisconsin's most extensive wetlands occurred here, especially within and on the margins of the old glacial lakebed where silts and clays impeded drainage, an area known as the Great Swamp of Central Wisconsin.

Outstanding ecological management opportunities in the Central Sand Plains include:

extensive pine, oak and mixed forests;
pine and oak barrens;
rivers and streams, floodplains, riverine lakes and riparian corridors;
peatlands: forested and non-forested;
surrogate grasslands; and
geological features (sandstone buttes, pinnacles, gorges, cliffs).

Ecological Characteristics and Management Opportunities [PDF]

Socioeconomic and Cultural Context

The socioeconomic and cultural contexts of a region must be considered in any planning process. While this plan focuses on resource and recreation management of the properties, these underlying contexts are important in understanding the needs of the public when planning the properties of the Central Sand Plains Ecological Landscape (CSP EL). The demographic and economic data reported here are for the seven counties that make up the majority of the CSP: Adams, Clark, Jackson, Juneau, Monroe, Portage and Wood counties.

Recreation Resources and Opportunities

The CSP EL has a significant proportion (30%) of land and water in public ownership, ranking sixth out of the 16 ELs in Wisconsin. This provides an abundant land and water base for public recreation.

The public lands in the CSP EL offer a wide variety of recreational activities, including hunting, fishing, trapping, motorized and non-motorized trail activities, paddling, camping, boating, swimming, wildlife watching and nature education/appreciation. The Castle Rock and Petenwell flowages can accommodate large motorized watercraft, and motor boating is popular. The Black River State Forest, county forests and state parks offer developed campgrounds, swimming and picnic areas, boat launches and many miles of trails for hiking, biking, cross-country skiing, horseback riding, ATV riding and snowmobiling. The Black River is popular for paddling. Coldwater streams throughout the region offer trout fishing and warmwater rivers and flowages host warmwater fisheries. Forests, wetlands and grasslands on state Fishery, Wildlife and State Natural Areas as well as federal lands offer abundant hunting, trapping and wildlife viewing opportunities. Some properties provide for more specialized activities such as dog training and trialing.

Considerations for Planning and Management

This section summarizes the ecological characteristics and management opportunities of the Central Sand Plains Ecological Landscape. It includes a summary of the types of information the department uses to inform master planning decisions.

The master planning process takes both ecological and recreation considerations into account. The two may seem distinct but they are closely connected: outdoor recreation opportunities on a property are shaped by the property's ecological characteristics. Thus, the ecological information presented here influences both resource management planning and recreation planning on DNR properties.

The Central Sand Plains contains significant areas of publicly owned lands providing opportunities for a diversity of recreational activities in a variety of settings. These lands also feature large blocks of a variety of habitats. Extensive acreages of forests and wetlands in the western part of the landscape as well as surrogate grasslands east of the Wisconsin River present unique opportunities for management at large scales. Such opportunities are absent from other parts of the state, particularly in the southern half where habitats are often highly fragmented and public ownership is limited.

Significance of Properties Within the Landscape

This section summarizes how the department properties to be planned in the Central Sand Plains fit in to the larger landscape and what opportunities they offer to manage and provide for the significant ecological and recreational resources of the landscape.

The properties to be planned within the CSP are major contributors to the ecological and recreational significance of the landscape. The CSP properties present opportunities to protect, manage and restore all the major ecological features of the CSP: extensive pine-oak/mixed forests, pine and oak barrens; rivers and streams, floodplains, riverine lakes and riparian corridors; forested and non-forested peatlands; surrogate grasslands; and geological features. Similarly, the properties contain regionally significant recreational resources. All the larger properties contain extensive tracts for hunting and trapping, and the Fishery Areas provide a coldwater fishery for both brown and brook trout as well as paddling opportunity. Some properties in the CSP EL plan may have potential to meet recreational shortages and high-ranked recreation needs, including non-motorized trail activities and additional public access to lakes and rivers for fishing and paddling.

Public involvement

Maps