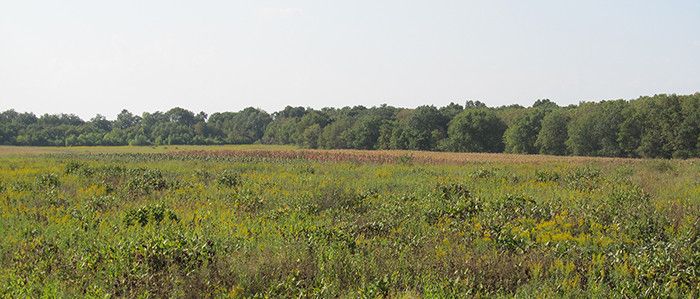 Koshkonong Wildlife Area is a property of approximately 800 acres consisting of a high quality deep water marsh, which transitions into shrub carr and bottomland hardwoods. On the south side of the property there is a small portion of uplands primarily consisting of existing and restored oak savanna.
To find Koshkonong Wildlife Area, go south of Fort Atkinson on U.S. Highway 26 and watch for access to Old Highway 26 on the west side of the highway. Head south on Old Highway 26 to Mounds Road, turn west and the southern-most parking lot is immediately on the right, or north side.
The Rock River can be accessed by a boat launch to the north east off the west end of Groeller Road. On the west side of Koshkonong Wildlife Area, Lake Koshkonong can be accessed by a boat launch located at the north end of Vinnie Haha Road off of Mounds Road.
Management

Koshkonong Wildlife Area started as a scattered wetland purchase, with the protection of the high quality wetland adjacent to the lake being the primary concern. In 1990, the decision was made to make the area into full wildlife area project, which would provide the opportunity to increase acquisition of adjacent lands. This action provides an improvement of hunting and wildlife watching opportunities and better protects the wetlands.

Today, habitat management objectives are to further protect the wetlands and restore other native habitat types including some oak savanna. Methods to meet these objectives include prescribed burning, planting and removal of invasive species.

For more information on master planning for this and other wildlife areas around the state, visit the property planning page.

Recreation

The Koshkonong Wildlife Area offers many recreational opportunities:

Birding;
Canoeing;
Cross-country skiing (no designated trail);
Fishing;
Hiking (no designated trail);
Hunting (especially noted for waterfowl, deer, turkey, dove and some pheasant);
Snowmobiling trail;
Trapping;
Wild edibles/gathering; and
Wildlife viewing.

Maps

Download [PDF] a map of this property.

If you are interested in exploring this property further, you can access an interactive map.

Useful links