Hoosier Creek Habitat Area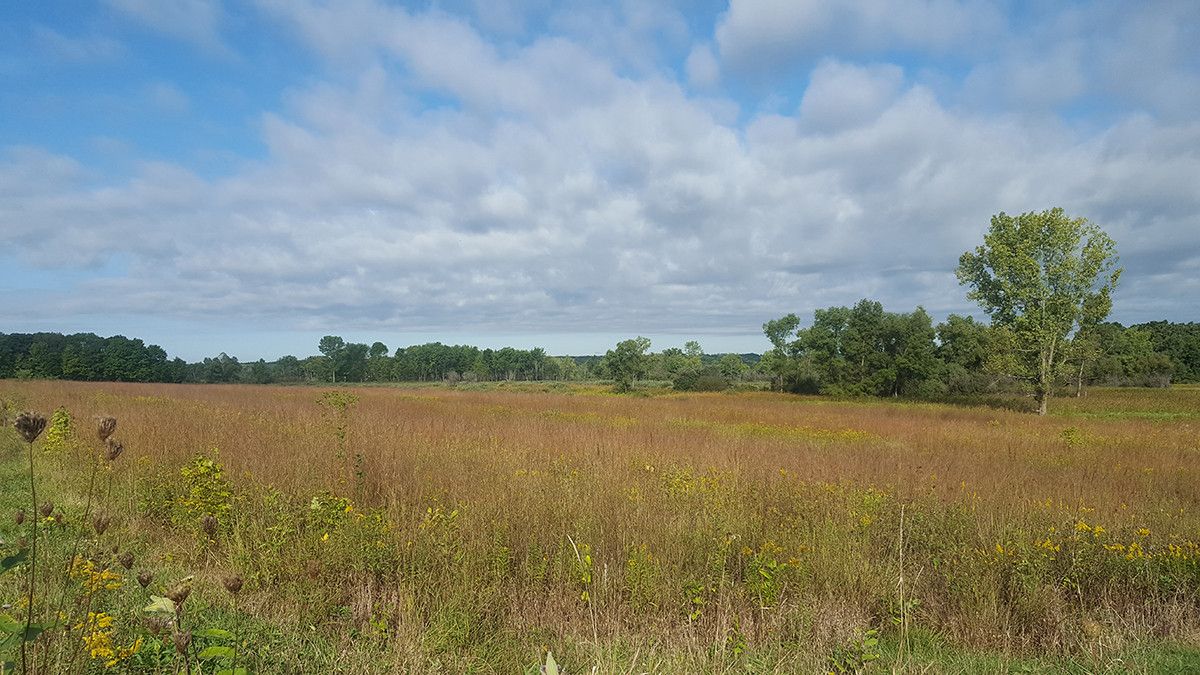 The Hoosier Creek Habitat Area is a 226-acre property in southwest Racine County, south of Browns Lake. The property can be accessed on a gravel drive on the south side of Durand Avenue (Highway 11). The gravel drive is at fire lane markers 30711 / 30715 / 30717, by the Browns Lake Sanitary District. The property has a small two-car stall lot at the end of the gravel road.
The Hoosier Creek habitat area consists of a large wet meadow, several shallow, open water areas, planted prairies, small wood lots and brushy fields. The Hoosier Creek flows through the west side of the property.
The property was created in 2007. Prior to the state purchasing the parcel, the muck soil farm was farmed for cash crops. In cooperation with the USDA Natural Resources Conservation Service, wetlands were restored by means of berm construction, breaking of drainage tiles and plugging of ditches. One small flowage and seven scrapes were created through this process and prairies were planted in the upland areas.
Management

The shallow marsh is managed to maintain fifty percent open water. The semi-marsh environment is ideal for waterfowl production and provides excellent hunting opportunity. Management activities to promote grassland are conducted on surrounding uplands.

The property is stocked with pheasants once a week early in the season and every other week later in the season.

The habitat throughout the entire wildlife area will be maintained and enhanced using a number of techniques including prescribed fire, brush removal, planting of native species, removal of invasive species and herbicide application. Water level manipulation is used in conjunction with the aforementioned management tools. Be sure to scout your hunting in advance, as flowages may be drawn down in the fall.

Burlington High School borders the southwest corner of the property and there is a 1,700-foot no firearm discharge buffer in that area. The Burlington to Kansasville portion of the White River State Trail is located along the southern boundary of the property. Hunting is not allowed within 50 feet of the center line of the bike trail.

For more information on master planning for this and other wildlife areas around the state, visit the property planning page.

Recreation

The Hoosier Creek Habitat Area offers many recreational opportunities:

Birding;
Hiking (no designated trail);
Hunting (especially noted for pheasant, deer, waterfowl and turkey);
Trapping;
Wildlife viewing; and
Designated snowmobile trail.

Maps

Download [PDF] a map of this property.

Useful links