ATV Regulations
ATV Riding in Wisconsin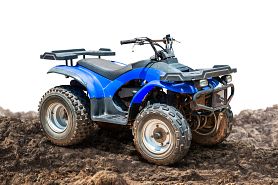 The Department of Natural Resources and the Conservation Warden Service invite you to safely enjoy the recreational opportunities available on our trails. Wisconsin is full of locations to enjoy time on your off-highway vehicles in all areas of the state.
This regulations handbook is provided to give you knowledge of Wisconsin's ATV/UTV laws. It also includes safety tips and recommended practices. 
If you have additional questions, contact the Wisconsin Department of Natural Resources information desk at 1-888-936-7463.