Make every day Earth Day
10 SIMPLE THINGS
EARTH DAY AT 50: EXPANDED COVERAGE
Celebrating Earth Day need not be a one-and-done proposition. Every day is a good day to take care of our planet. Here are 10 simple things you can do year-round to conserve resources and look out for the world around you — and this is only a start! Just remember the hashtag #EarthDay365 to help do your part all year long.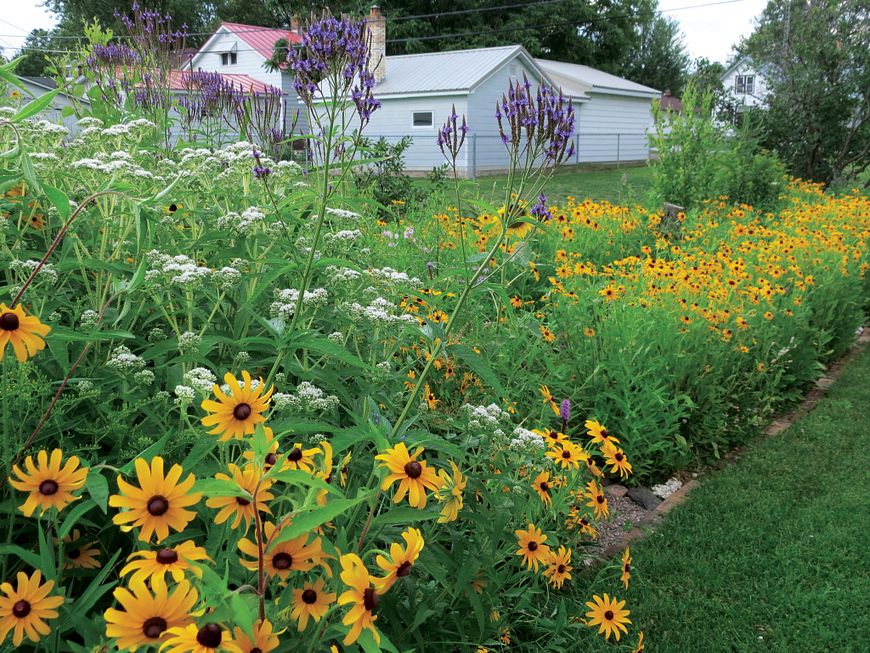 © PAUL SKAWINSKI
PLANT A SEED
Adding native plants to your landscape can be a boost for the ecosystem. They provide food for insects, which can feed other insects, birds, bats, small mammals, fish and other wildlife. Plus, native flowers are just plain pretty. For more on going native in Wisconsin, check dnr.wi.gov and search "native plants."
WATER WAYS
Make sure faucets don't drip, consider low-flush toilets if they're not already in place, don't run the tap when you brush your teeth. And get clean in the shower, thank you, but save some water for the next guy. It all adds up to less … water use, that is.
PARK IT
Leave the car at home and walk, bike or bus to work. Sharing a carpool is nice, too, and may even mean making a few new friends.
LIGHT IT UP
How many people does it take to change the world with a light bulb? Just one: You! Change to more energy-efficient bulbs such as compact fluorescent lamps if you haven't already.
PLASTIC SURGERY
Cut out the plastic bottles and grocery bags. At the very least, reduce, reuse and recycle.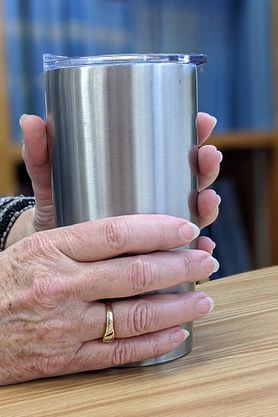 © CHRISTOPHER TALL
HOT (COFFEE) TAKE
Bring your own reusable travel mug to fill at the corner coffee shop to cut down on waste.
THOUGHT FOR FOOD
Reducing animal-based consumption even a little can go a long way toward sustainability. It might prompt some healthier food choices
to boot.
GO GREENER
Reduce your overall impact on the planet by choosing products and services specifically developed to be more sustainable and better for the environment. The U.S. Environmental Protection Agency offers numerous resources on greener living, including a product guide for consumers. Find a link on EPA's Earth Day page: epa.gov/earthday.
SHOP LOCAL
Supporting local businesses whenever possible is a great choice for the environment and the area economy. It means less fuel needed for transportation of goods and helps local producers and employers. Every little bit adds up!
LAUNDRY LIST
When washing clothes or running the dishwasher, always try to have a full load to maximize water and energy use. As much as possible, use a drying rack for clothes or hang them out to air dry (yes, not always practical in Wisconsin winters!) If you do use the clothes dryer, be sure to clean the lint trap each time for better energy efficiency.
— Andrea Zani