Blue Mound State Park
Property Master Plan
In June 2018, the Natural Resources Board approved the department's recommendation to develop a plan revision to the Blue Mound State Park master plan. The result of this process will be a master plan that replaces the existing 1984 master plan [PDF] and its modifications (2012 Variance [PDF], 2000 Variance [PDF]).
Blue Mound State Park is 1,153 acres atop the highest point in southern Wisconsin. The park straddles the Dane and Iowa County line and offers spectacular views, opportunities to see and learn about unique geological features and a variety of recreational facilities. Over 20 miles of scenic trails, access to the Military Ridge State Trail, bike-in campsites, a family campground, summer swimming pool and a rustic cabin for people with disabilities make Blue Mound a popular year-round destination.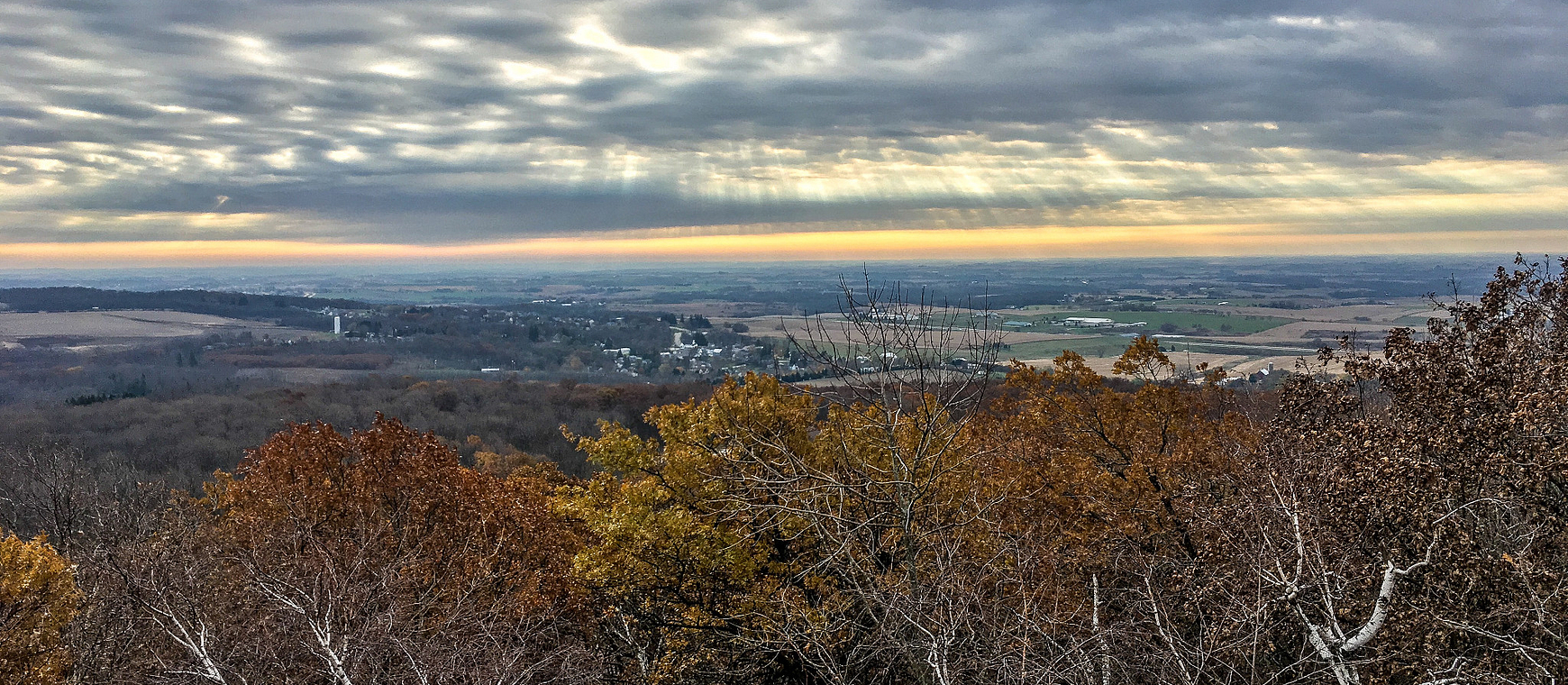 View from the top of East Tower
Refer to the Planning Update section below to stay up-to-date on this project. Subscribe to receive email updates by clicking the red envelope on the right side of this page.
Planning Update
The Public Input Summary for the Blue Mound State Park Master Plan Management Alternatives is now available.
Management Alternatives Public Input Summary [PDF]
The DNR planning team is continuing its work to develop the draft master plan for Blue Mound State Park. The public will have the opportunity to review and comment on the draft master plan when it is complete. Please subscribe to email updates, by clicking the red envelope on the right side of this page, to be notified of updates on the planning process.
Please contact Phil Rynish, DNR Property Planner, at Phillip.Rynish@wisconsin.gov or 608-266-5854 with questions or comments.
The map below shows and describes many features of Blue Mound State Park. Click the pins in the map to learn more.
Additional Information About Blue Mound State Park Planning
Documents

Public Involvement

Management Alternatives Public Involvement Materials

Initial Public Meeting Materials

Maps