Yellow River Wildlife Area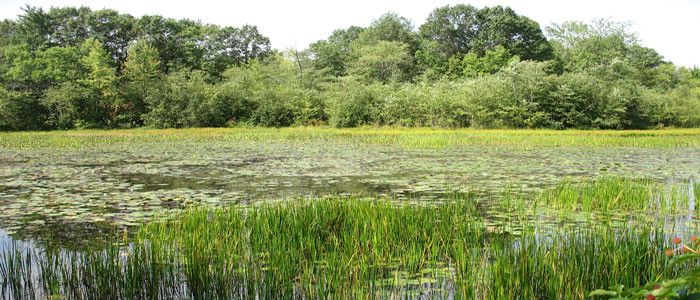 Yellow River Wildlife Area is a 2,188-acre property contiguous to Buckhorn State Park and Buckhorn Wildlife Area located on Castle Rock Lake in east-central Juneau County off of Highway G. Yellow River Wildlife Area is located to the north and west of the state park boundary, on the north side of Highway G.
The property lies within the transition zone of northern conifer-hardwood forests and southern hardwood forests. Prior to logging in 1900, the original vegetation was pine and oak savanna. The Yellow River wildlife area contains a floodplain forest of silver maple, green ash, swamp white oak and river birch. Canopy associates are cottonwood, red oak, box elder, yellowbud hickory, red maple, American elm, basswood and black ash. The low sandy ridges, slightly higher than the surrounding floodplain support white oak, bur oak, shagbark hickory, black cherry and white pine. The shrub layer varies in density from sparse to impenetrable. Common species include buttonbush, gray dogwood, red-osier dogwood, prickly ash and winterberry. Near-level topography and sandy soils characterize the Yellow River watershed. The river meanders and turns frequently creating oxbow lakes, cut-off and running sloughs and small ponds within the floodplain.
Management

Yellow River Wildlife Area is managed to provide quality public hunting, wildlife viewing and other compatible recreational opportunities for a variety of upland, wetland and aquatic habitat types. The area is managed to protect, restore and maintain rare or unique habitats and ecosystems, particularly aquatic habitats, bottomland hardwoods and barrens. The management of this wildlife area is integrated with the adjacent state park and state natural areas to provide high ecological and public use benefits. The Yellow River Oxbows State Natural Area is located within the boundary of the Yellow River Wildlife Area. The vegetative management objectives for the property are focused on maintaining an ecologically functioning floodplain forest native community, maintaining jack pine and oak on appropriate upland sites and converting a portion of the area to barrens according to local site conditions.

Management activities include passive management, thinning, selective cutting, clear cutting, site preparation by mechanical and chemical means, brushing and herbicide application to control invasive species.

For more information on master planning for this and other wildlife areas around the state, visit the property planning page.

Recreation

The Yellow River Wildlife Area offers many recreational opportunities:

Birding;
Cross-country skiing (no designated trail);
Fishing;
Hiking (no designated trail);
Hunting (especially noted for deer and turkey, with other opportunities including rabbits, gray and fox squirrels, ruffed grouse, woodcock and waterfowl);
Trapping;
Wild edibles/gathering; and
Wildlife viewing.

Maps

Download [PDF] a map of this property.

If you are interested in exploring this property further, you can access an interactive map.

Useful links