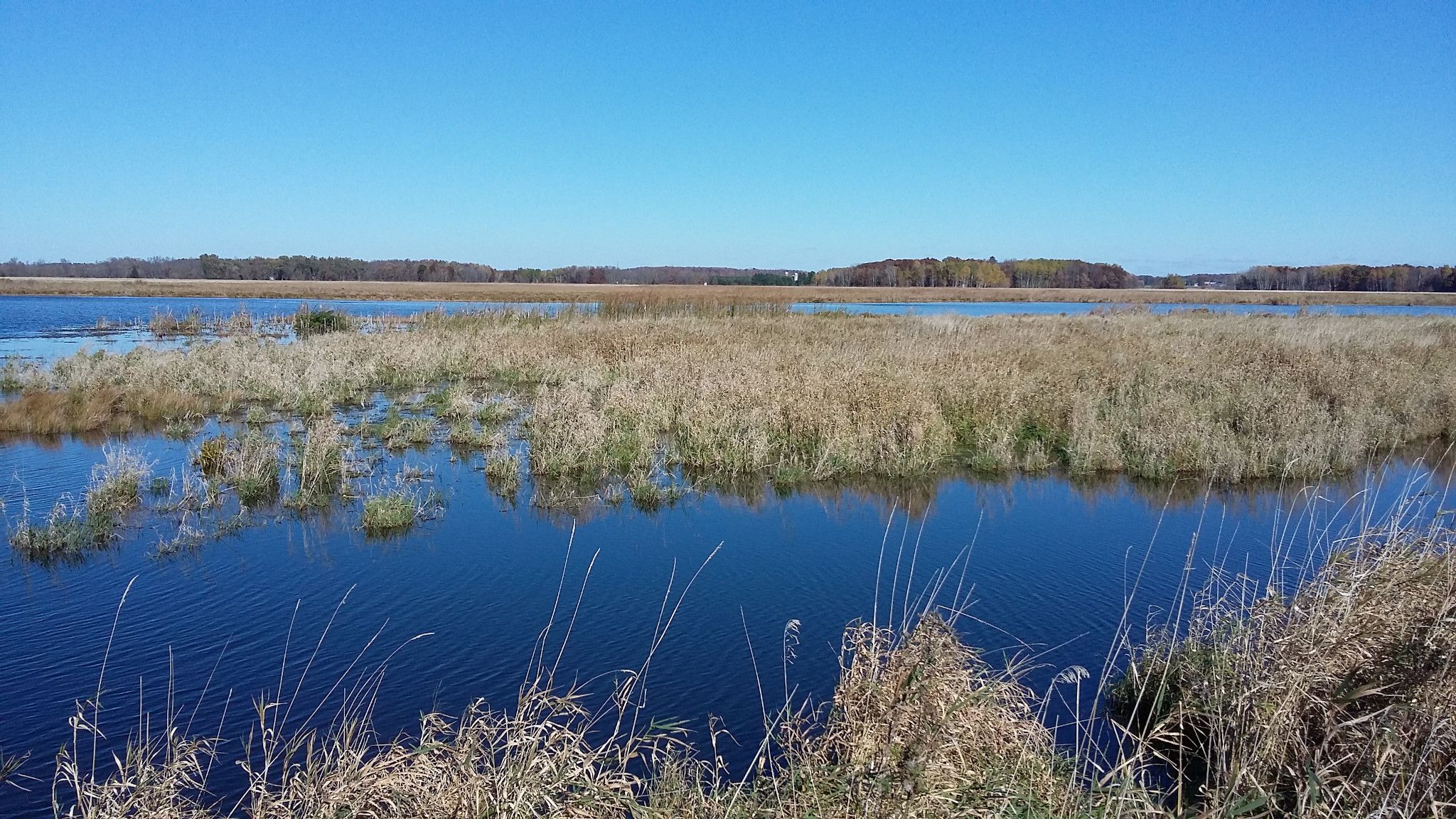 Wolf River Wildlife Area is located in northwest Winnebago County in the Town of Wolf River. Approximately 1,800 acres are owned and managed by the state.
The wildlife area is a wetland area where the Wolf and Rat Rivers meet. The Deltox Marsh segment was once a wire grass (sedge) marsh important to the local rug industry. Over time, it transitioned to a canary grass marsh with scattered stands of willow. The Metzig Marsh segment of the property consists of a lowland brush and grass complex (shrub carr) with cattail in the wetter sites. Stands of soft maple and brush occupy the narrow ridges along the river channel and oxbows.
Find Wolf River Wildlife Area one mile southwest of Zittau. A parking area is located at the end of Schmidt Lane. There is an additional walk-in access point off of HWY II.
Management

The Wolf River Wildlife Area is managed to provide opportunities for public hunting, fishing, trapping and other outdoor recreation while protecting the qualities of the unique native communities and associated species found on the property.

The primary habitat management opportunity on the property is the maintenance and restoration of the extensive sedge meadow habitat by controlling reed canary grass, managing cattails, mowing, prescribed burning and herbicide treatments. Where feasible, opportunities to maintain bottomland hardwoods, open water and emergent marsh are pursued. Populations of invasive species are controlled or eliminated by cutting, pulling, burning, herbicide treatment and/or bio-control.

The Wolf River Wildlife Area is identified as a Conservation Opportunity Area (COA) of Upper Midwest/Regional significance for medium-sized rivers and streams in Wisconsin's Wildlife Action Plan. It is also identified as a COA of state significance for floodplain forest communities — most notably sedge meadow.

For more information on master planning for this and other wildlife areas around the state, visit the property planning page.

Recreation

The Wolf River Wildlife Area offers many recreational opportunities:

Birding;
Canoeing;
Cross-country skiing (no designated trail);
Fishing;
Hiking (no designated trail);
Hunting (contains a "waterfowl closed area/trapping permitted" portion);
Trapping;
Wild edibles/gathering; and
Wildlife viewing.

Maps

Download [PDF] a map of this property.

If you are interested in exploring this property further, you can access an interactive map.

Useful links