Storrs Lake Wildlife Area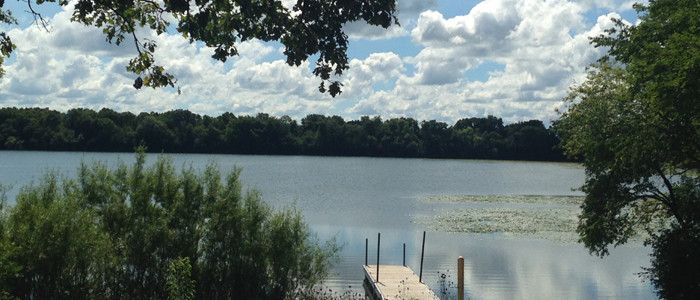 Storrs Lake Wildlife Areas has a mix of grasslands, wetlands and woodlots, providing habitat for a wide variety of wildlife. Bower's Lake and Storrs Lake are partially within the property boundary. Storrs Lake has a good fishery and a boat access site provides good access for anglers pursuing panfish, largemouth bass and northern pike. The property is currently used extensively for pheasant hunting. Waterfowl hunting occurs on the open wetlands and on Storrs and Bower's lakes. Deer, turkey, dove and squirrel hunting occur on the uplands. The property is also heavily used for hiking and wildlife watching due to its proximity to Janesville, its scenic diversity of habitat types and good access. A segment of the Ice Age National Scenic Trail crosses the property.
Storrs Lake Wildlife Area is 753 acres (771-acre goal) located 1 mile east of Milton on E. Storrs Lake Road to main parking lot, boat landing and Ice Age Trail head.
Since 1949, Storrs Lake Wildlife Area has provided habitat for public hunting, primarily for waterfowl and pheasant.
Management

General management objectives for the property include:

Manage wetlands on lands classified as habitat management areas to maximize wildlife benefits, particularly habitat for waterfowl nesting, brood rearing and migratory stopover and grassland birds and shorebirds.
Maintain and enhance the quality and extent of wetlands, with particular emphasis placed on wet and wet-mesic prairie, sedge meadow, and emergent marsh.
Provide the largest practicable blocks of grassland and forest habitats.
Protect and enhance populations of threatened and endangered species and species of greatest conservation need.

For more information on master planning for this and other wildlife areas around the state, visit the property planning page.

Recreation

The Storrs Lake Wildlife Area offers many recreational opportunities:

Biking (East Storrs Lake Road);
Birding;
Canoeing (small boat ramp on Storrs Lake at end of East Storrs Lake Road);
Cross-country skiing (no designated trail);
Fishing (Storrs Lake for northern pike, bass, bluegills and bullheads);
Hiking (Ice Age Trail runs through property);
Hunting (especially noted for waterfowl, deer and stocked pheasant);
Trapping;
Wild edibles/gathering; and
Wildlife viewing.

Maps

Download [PDF] a map of this property.

If you are interested in exploring this property further, you can access an interactive map.

Useful links