Star Prairie Seed Farm Wildlife Area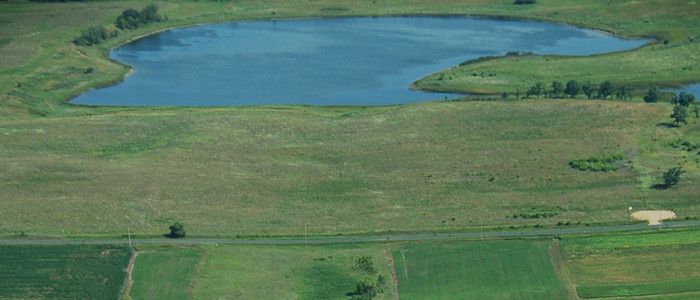 The Star Prairie Seed Farm Wildlife Area is a 57-acre property located in northern St. Croix County. The property was acquired in 2003 from a generous donation from the Kinnickinic Chapter of Pheasants Forever and Star Prairie Fish and Game. This unique property is used for growing and harvesting native prairie plant species for restoration efforts in the Western Prairie Habitat Restoration Area. The seed farm lies within a large complex of restored grasslands and wetlands managed by the DNR and the U.S. Fish and Wildlife Service, providing excellent grassland habitat for upland game.
The property is located 6 miles northeast of New Richmond. Follow Highway 65 north out of New Richmond, then turn east on County Highway H for 2 miles. The property is located on the north side of County Highway H, where parking is available near the pole barn on site.
Management

The property is managed to provide opportunities for public hunting, trapping, wildlife observation and other nature-based outdoor recreation. Management objectives aim to grow and harvest native prairie plant species used for restoration efforts in the Western Prairie Habitat Restoration Area. This is accomplished by maintaining an open grassland community through prescribed fire, mechanical and chemical control of woody species and limited haying and grazing. Populations of invasive species are controlled or eliminated by cutting, pulling, burning, herbicide treatment and/or bio-control.

For more information on master planning for this and other wildlife areas around the state, visit the property planning page.

Recreation

The Star Prairie Seed Farm Wildlife Area offers many recreational opportunities:

Birding;
Cross-country skiing (no designated trail);
Falconry (by permit);
Hiking;
Hunting;
Snowshoeing;
Trapping;
Wild edible/gathering; and
Wildlife viewing.

Maps

Download [PDF] a map of this property.

Download [PDF] an aerial view of this property.

Useful links