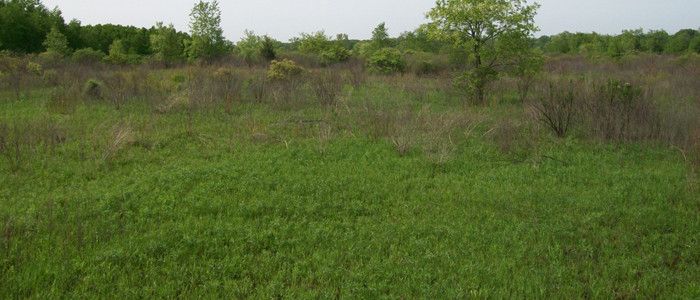 Lyons Wildlife Area is a 135-acre property located 2 miles north of Lake Geneva off Buckby Road in Walworth County. It consists of grasslands with a mix of warm and cool season grasses, lowland brush and wetlands. The White River runs along the southern end of the property. Hunting and wildlife viewing opportunities exist for small game and waterfowl.
Management

The federal Works Progress Administration constructed the Lyons Dam in 1935 and transferred it to the town of Crandon for a recreation area. By 1952, the property was transferred to the state of Wisconsin for a wildlife management area.

Today, the DNR manages the dam and the 1,200-acre flowage for a variety of public benefits including hunting, fishing, trapping and outdoor recreation.

For more information on master planning for this and other wildlife areas around the state, visit the property planning page.

Recreation

The Lyons Wildlife Area offers many recreational opportunities:

Birding;
Canoeing;
Cross-country skiing (no designated trail);
Fishing;
Hiking (no designated trail);
Hunting;
Trapping;
Wild edibles/gathering; and
Wildlife viewing.

Maps

Download [PDF] a map of this property.

If you are interested in exploring this property further, you can access an interactive map.

Useful links
Find out more about how to adopt this wildlife area.