Lewiston Marsh Public Hunting Grounds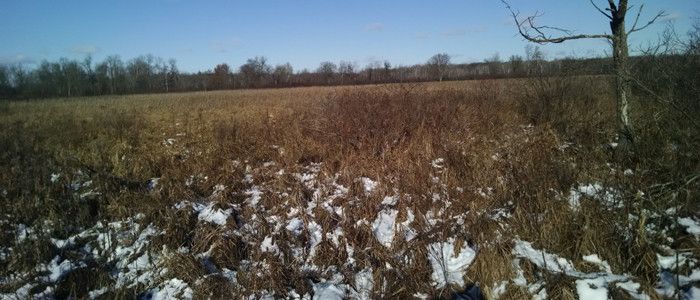 Lewiston Marsh Public Hunting Grounds is a 153-acre property located in Columbia County and is part of the Pine Island wildlife area. Find it approximately 3 miles west of Portage on Highway O. To access the property, park in the lot on Highway O and walk in on the trail in the marked right-of-way. The property consists of approximately 93 acres of wetland and 60 wooded acres.
Management

The habitat management of this property aims to promote presettlement plant communities and improve the quality of wildlife habitat. This property is primarily passively managed, although prescribed burns and other disturbance measures may be used to keep the shrub-carr proponent of the marsh in check. Aspen is managed in a young state to benefit woodcock and grouse.

For more information on master planning for this and other wildlife areas around the state, visit the property planning page.

Recreation

The Lewiston Marsh Public Hunting Grounds offers many recreational opportunities:

Hunting (Zone 3 for turkey);
Trapping;
Hiking (no designated trail);
Birding;
Wildlife viewing; and
Cross-country skiing.

Maps

Download [PDF] a map of this property.

If you are interested in exploring this property further, you can access an interactive map.

Useful links
Find out more about how to adopt this wildlife area.