Lake Noquebay Wildlife Area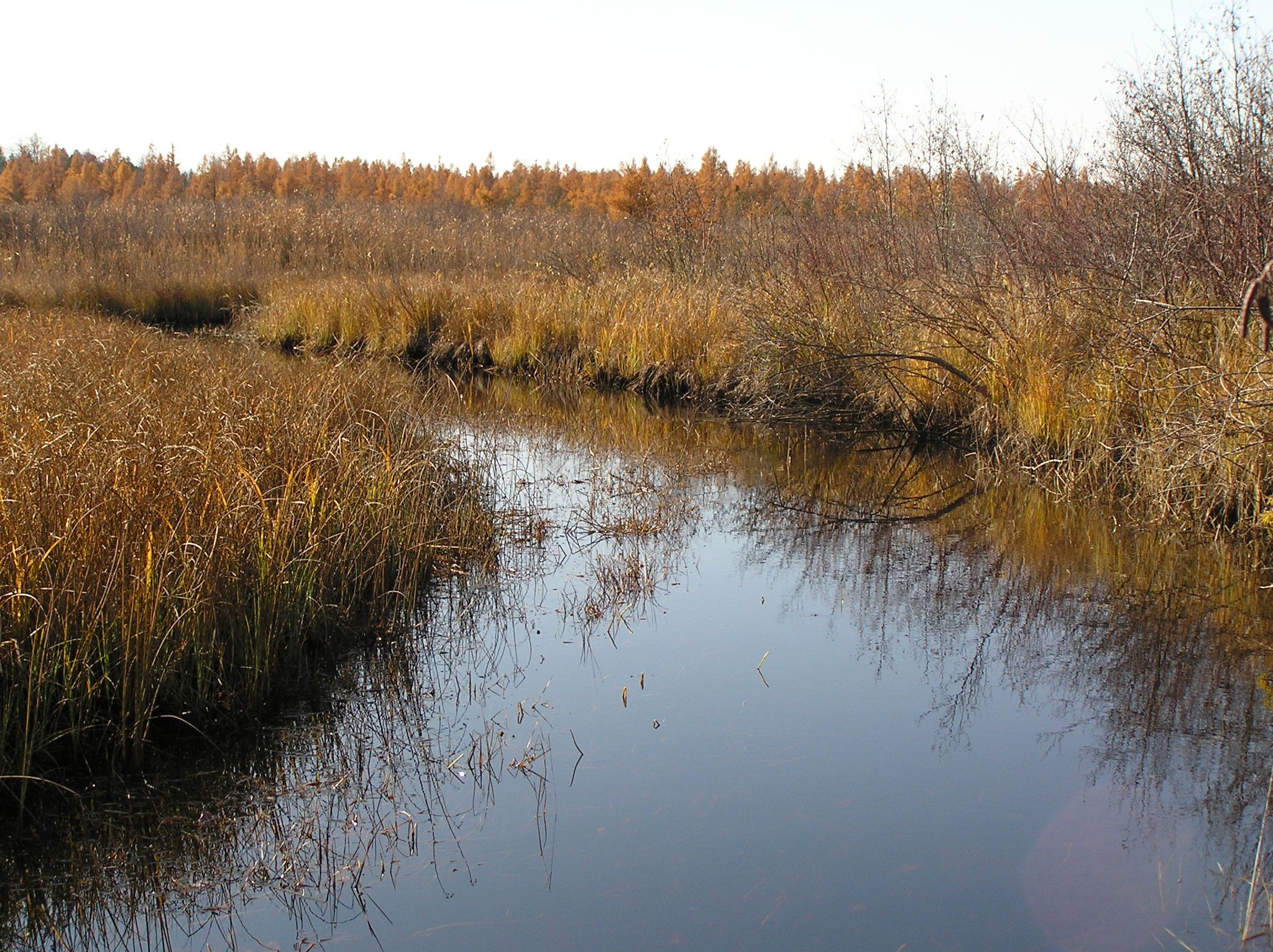 Lake Noquebay Wildlife Area is a 1,300-acre property located in Marinette County. About 70% of the wildlife area is composed of sedge meadows, emergent marsh vegetation, and lowland shrubs. The wooded portion of the area has aspen and northern hardwoods. About a third of the wooded portion is a cedar swamp.
Lake Noquebay Wildlife Area includes a 662-acre state natural area named the Lake Noquebay Sedge Meadow. This area includes a portion of the shoreline of Lake Noquebay and the large sedge meadow downstream from the dike on Upper Inlet Creek.
Find the property by taking County Highway X to the Right of Way Road. An access road to the wildlife area goes west from Right of Way Road opposite County Forest Road 801.
Management

This property was acquired from Marinette County in 1960. Development of two flowages occurred in the 1960s. One control structure on a 60-acre flowage was subsequently removed. Forest management and development of wildlife openings continue to take place on the property. A snowmobile trail traverses the property.

Recreation

The Lake Noquebay Wildlife Area offers many recreational opportunities:

Birding;
Cross-country skiing (no designated trail);
Fishing;
Hiking (no designated trail);
Hunting;
Snowmobiling trail;
Trapping;
Wild edibles/gathering; and
Wildlife viewing.

Maps

Download [PDF] a map of this property.

If you are interested in exploring this property further, you can access an interactive map.

Useful links