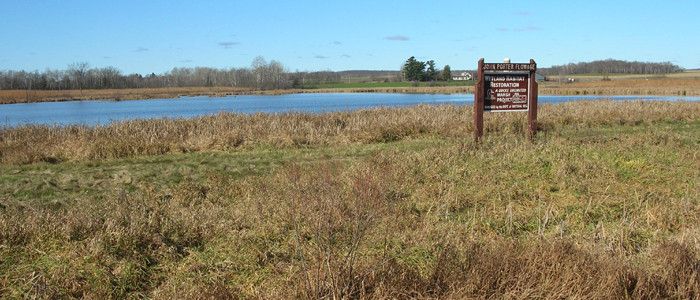 Highway T Wildlife Area is a 77-acre property in Barron County located just north of the city of Barron. Find it by going west of Barron 1 mile to county Highway T, then north 2 miles. The property is divided equally by the highway and there is a small parking area on either side of the property.
Management Objectives
Ducks Unlimited acquired 40 acres in the 1980s and donated them to the state for development of a waterfowl flowage. This 16-acre flowage was created in 1992 with funding from Ducks Unlimited. A 2-acre flowage has also been developed on the east side of the property. The remaining land has been planted to prairie grasses and is maintained by periodic prescribed burning.
Recreation
The Highway T Wildlife Area offers many recreational opportunities:

Birding;
Cross-country skiing (no designated trail);
Hiking (no designated trail);
Hunting (especially noted for waterfowl and deer);
Trapping;
Wild edibles/gathering; and
Wildlife viewing.