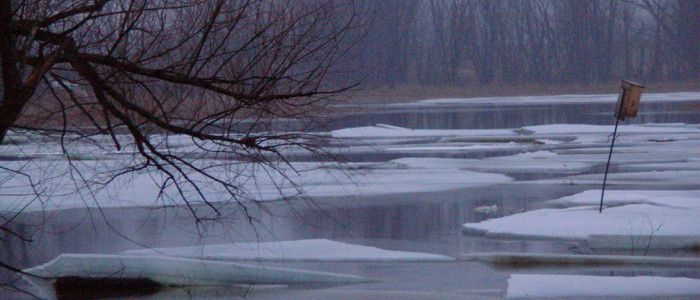 Goose Pond Wildlife Area is a 32-acre property located in northern St. Croix County. The property was purchased in 1974 to protect a pothole wetland for waterfowl production. The property consists of a large pothole wetland (24 acres) and some associated upland (8 acres), providing crucial habitat for waterfowl. The property is managed as part of the Western Prairie Habitat Restoration Area, a landscape scale wetland and grassland restoration project.
The property is located on the east side of New Richmond. Follow County Highway K east out of New Richmond for 2 miles. The property is split in half by County Road K.
Management

The property is managed to provide opportunities for public hunting, trapping, wildlife observation and other nature-based outdoor recreation. Management objectives aim to maintain the open pothole wetland. Populations of invasive species are controlled or eliminated by cutting, pulling, burning, herbicide treatment and/or bio-control.

For more information on master planning for this and other wildlife areas around the state, visit the property planning page.

Recreation

The Goose Pond Wildlife Area offers many recreational opportunities:

Birding;
Canoeing;
Hunting (especially noted for waterfowl);
Trapping; and
Wildlife viewing.

Maps

Download [PDF] a map of this property.

Download [PDF] an aerial view of this property.

Useful links
Find out more about how to adopt this wildlife area.