Germania Marsh Wildlife Area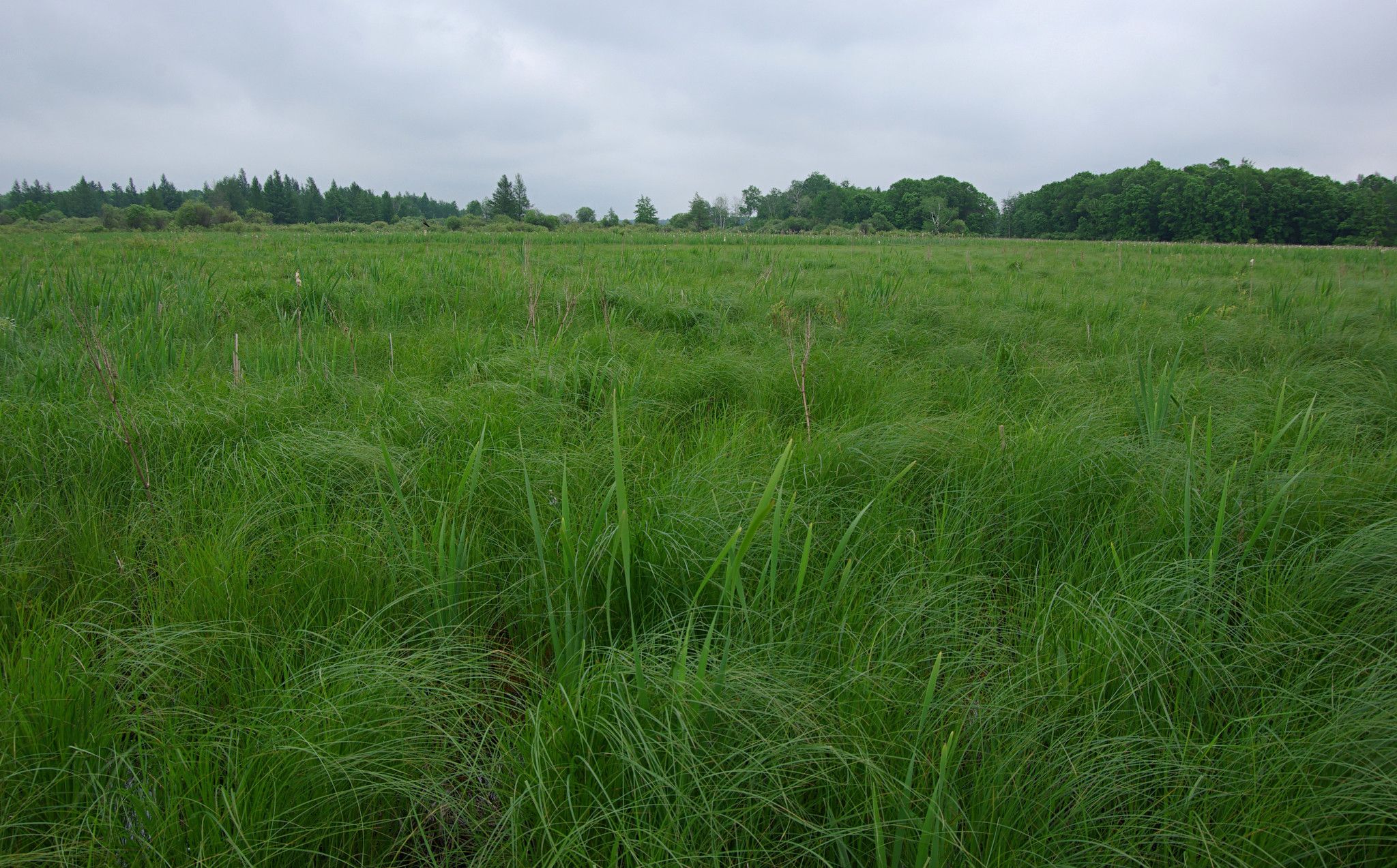 Germania Marsh Wildlife Area is a 2,400-acre property in north central Marquette County. Find it approximately 5 miles west of the city of Neshkoro on County Highway N, or approximately 12 miles south of the city of Wautoma, just east of State Highway 22 on Eagle Road. The property consists of open marsh/wet meadow, swamp hardwoods/tamarack swamp, upland prairie/oak savannah and shrub carr.
Management

History

The Germania Dam Co. built the first dam and mill in Germania in 1867, which created a large, shallow flowage of several thousands acres called Germania Lake. In 1902, the dam was removed to permit the farmers to harvest wild rice, which was soon abandoned due to poor economic return.

In 1948, a committee of game managers inspected the area as a potential restoration project and the favorable report and the engineering surveys that followed indicated the area had a good water supply and was suitable for flooding. The preliminary project and first land acquisition on the Germania Marsh was approved by the Wisconsin Conservation Commission on Sept. 9, 1955, as a wetland restoration project.

The current Germania Marsh Dam (Lower Dike) was completed on Oct. 13, 1959, and was modified and repaired in 1999 after vandals damaged the gear mechanism that moves the water control gate.

Management objective

Current management programs include wetland restoration and water level manipulation in the impoundments, along with upland dry prairie restoration to promote Karner blue butterflies and other grassland-related wildlife, oak savannah restoration, and mourning dove habitat manipulation for banding and hunting opportunities.

For more information on master planning for this and other wildlife areas around the state, visit the property planning page.

Recreation

The Germania Marsh Wildlife Area offers many recreational opportunities:

Auto travel;
Birding;
Canoeing;
Cross-country skiing (no designated trail);
Fishing;
Hiking (no designated trail);
Hunting (there is a "waterfowl closed area" on the east side of the wildlife area that is closed to all hunting during the waterfowl season);
Snowmobiling trail;
Trapping;
Wild edibles/gathering; and
Wildlife viewing.

Maps

Download [PDF] a map of this property.

If you are interested in exploring this property further, you can access an interactive map.

Useful links
Find out more about how to adopt this wildlife area.