Gardner Swamp Wildlife Area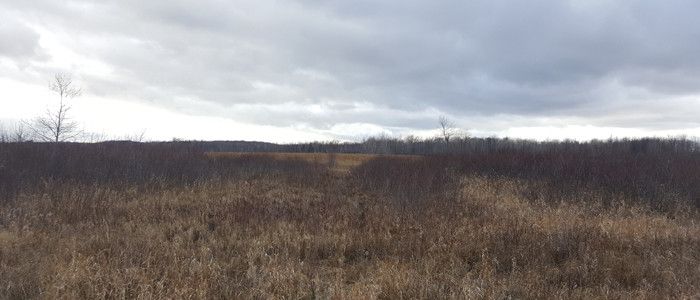 Gardner Swamp Wildlife Area is a 1,180-acre property located in Door County. The property consists of forest and marsh. Find it southwest of Sturgeon Bay. To access the west side of the property, from County Highway C take Gravel Pit Road east or Four Corners Road east. To access the north side of property, from County Highway C take Pickeral Road south.
Acquisition of the property began in 1958. Support was strong from local sportsmen to purchase the property, which frequently was subject to damning and flooding from beaver. The property is primarily lowland forest and marsh but some upland does exist on the property. The marsh portion of the property is significant, as it provides habitat critical to the endangered Hine's emerald dragonfly.
Management Objectives
The Gardner Swamp Wildlife Area is a Conservation Opportunity Area [PDF] for managing the Great Lakes and their shorelines of global significance according to Wisconsin's Wildlife Action Plan. It is managed to provide opportunities for public hunting, trapping and other outdoor recreation while protecting the qualities of the unique native communities and associated species found on the property. Thinning and improvement cutting is used to maintain the white cedar and swamp hardwood types. The marsh, shrub-carr, and grassland types are maintained with brushing, mowing and prescribed fire. Populations of invasive species are controlled or eliminated by cutting, pulling, burning, herbicide treatment and/or bio-control.
For more information on master planning for this and other wildlife areas around the state, visit the property planning page.
Recreation
The Gardner Swamp Wildlife Area offers many recreational opportunities:

Birding;
Cross-country skiing (no designated trail);
Hiking (no designated trail);
Hunting (especially noted for waterfowl, small game and deer);
Trapping;
Wild edibles/gathering; and
Wildlife viewing.
Find out more about how to adopt this wildlife area.