Buena Vista Wildlife Area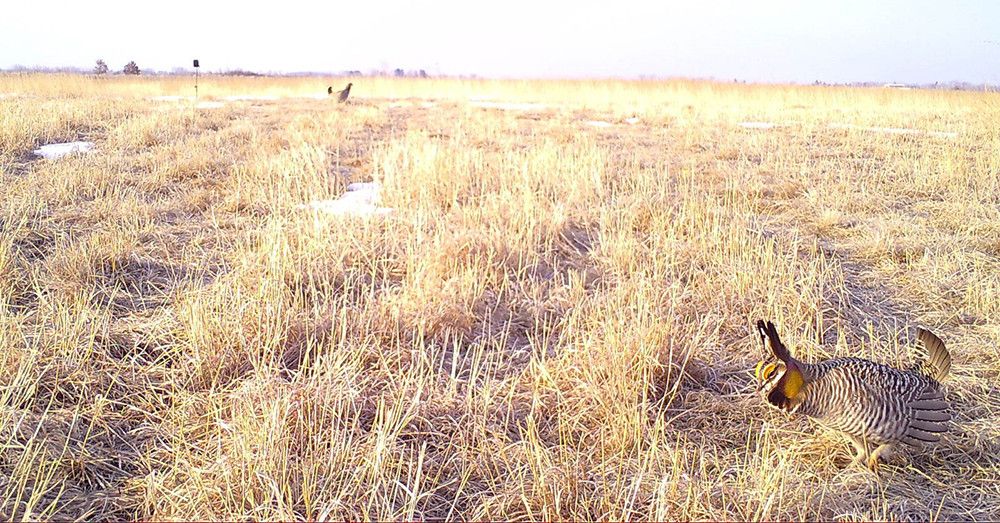 Buena Vista Wildlife Area is a 12,700-acre property located in southwestern Portage County. Buena Vista Wildlife Area consists of scattered parcels 10 miles east of Wisconsin Rapids and 4 miles south of Plover. The area is predominately grassland with some woodland.
In 2006, it was designated as an Important Bird Area by the Wisconsin Bird Conservation Partnership [exit DNR]. Several state natural areas are found within the borders of the property including the Buena Vista Quarry Prairie and the Buena Vista Prairie Chicken Meadow.
Property history
This area was formerly a marsh dominated by tamarack, black spruce and cattails. In the early 1900s, it was drained for agricultural purposes. In the mid-1950s, a successful partnership among the department, Dane County Conservation League and the Society of Tympanuchus Cupido Pinnatus was created to purchase land specifically for the management of grassland habitat for the greater prairie chicken, a state threatened species in Wisconsin, and other grassland-dependent species. It is home to the largest concentration of greater prairie chickens in Wisconsin and represents one of the most extensive grasslands east of the Mississippi River. The property harbors a healthy population of other important grassland bird species including: Henslow sparrows (state threatened species), short-eared owls, upland sandpipers, northern harriers, bobolinks and eastern and western meadowlarks, to name a few.
Management objective
Prescribed burning, managed grazing, small scale sharecrop farming, mowing of woody vegetation, herbiciding of woody vegetation and invasive plant control are all management activities used to keep the site in an open condition for use by greater prairie chickens.
For more information on master planning for this and other wildlife areas around the state, visit the property planning page.
Recreation
The Buena Vista Wildlife Area offers many recreational opportunities:

Birding;
Cross-country skiing (no designated trail);
Hiking;
Hunting (especially noted for deer, woodcock, duck, goose, grouse and mourning dove);
Trapping;
Wild edibles/gathering; and
Wildlife viewing.
This wildlife area has been adopted by the UW-Stevens Point Chapter of the Wildlife Society.