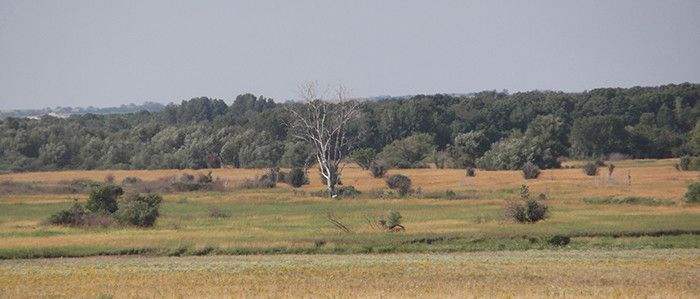 Brooklyn Wildlife Area is located between the villages of Oregon, Brooklyn and Belleville, straddling the Dane/Green county line about 15 miles south of Madison. Access to the property is from Dane County Highway D, 2 miles east of Belleville and off State Highway 92.
The property currently consists of 2,608 acres of state-owned land, 337 acres of easement and 151 acres of leased lands. Dominant cover types include sedge meadow marsh, riparian hardwoods, oak ridges, restored prairie and farmed cropland.
Story Creek, a Class 2 trout stream, runs north to south through the property. About 435 acres are eased as part of the Story Creek Stream Bank Protection project to protect the stream and buffer the wildlife area.
In total, 3,531 acres are available for public hunting, fishing and other recreation.
The Friends of Brooklyn Wildlife Area supports the property. To find out more, call 608-835-5144. The Dane County Chapter of the Ice Age Trail Alliance [exit DNR] has also done work on this property for many years.