Bayside Road Unit
Green Bay West Shores Wildlife Area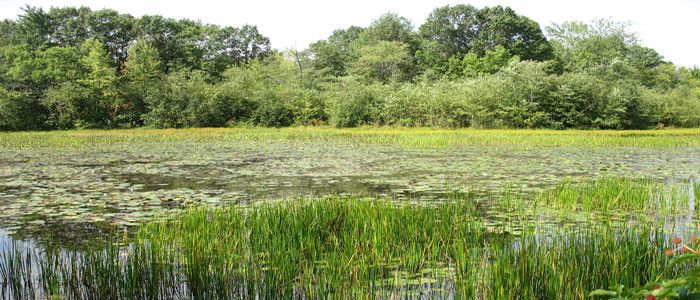 Bayside Road Unit, formerly Little Tail Road Unit, is a 293-acre property located three miles north of Suamico in Brown County between Norfield Road and Brown Road East. Bayside Road Point is privately owned. State ownership in this unit is a mix of shrub-carr and sedge meadows near the Bay. A woodlot of mixed hardwoods is present near an old field with brushy development.
Management objective
The Bayside Road Unit was established in 1979 with land acquisition on the property occurring through 2001. Scattered Fisheries Areas in the near vicinity of the Bayside Road Unit are protected and managed for Green Bay fish spawning and nursery areas as are portions of the Bayside Road Unit. The property is also managed to provide opportunities for public hunting, trapping and fishing, while controlling invasive species and protecting the qualities of the unique native communities and associated species found on the property.
Recreation
Many recreational opportunities exist at the Bayside Road Unit.
Birding
Cross country skiing (no designated trail)
Fishing
Hiking (no designated trail)
Hunting (especially noted for deer, turkey, waterfowl and small game)
Trapping
Wild edibles/gathering
Wildlife viewing