Wildlife Collector Stamps
Pheasant, turkey, state waterfowl-stamps for the current and previous year are available for anyone to purchase. Stamps from the prior years are not available.
To obtain stamps after you buy a stamp privilege with your license
If you purchased a license for the previous or current year with the wildlife stamp privileges you can obtain the collector stamp(s) by the following methods:
You will receive one collector stamp for each stamp privilege type purchased with your license without any additional collector stamp fee. Additional collector stamps may be purchased at full price.
Purchase collector stamps
Wildlife collector stamps are available for anyone to purchase. A $3 shipping fee will be added to the fee of the stamp(s) via mail.
2021 Wild turkey stamp by Caleb Metrich
2021 Pheasant stamp by Robert Metropulos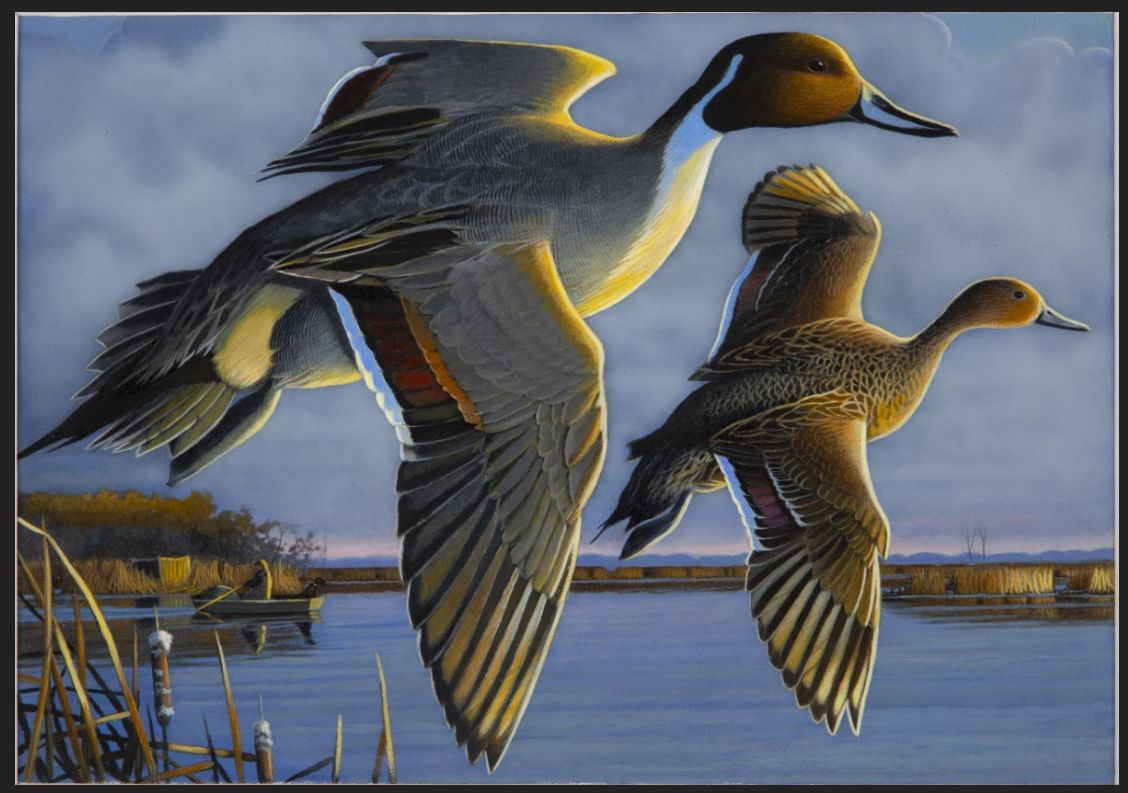 2021 Waterfowl stamp by Caleb Metrich