Wisconsin Specialty Recycling LLC
Tier 1 participant since 12/21/2021
Wisconsin Specialty Recycling is an electronics recycler located in Slinger, WI. The company's unique business model prioritizes the reuse and upcycling of electronic devices and components. They operate with the goal of creating a system in which there are steps along the way to maximize reuse of the incoming material, even collectible and vintage parts. The company remarkets viable products coming from waste streams and works with non-profits and IT providers around the country to provide electronic components, computers and internet service to countries and rural areas around the world. All of this is a concerted effort to reduce the e-waste end of lifestream as much as possible.
Wisconsin Specialty Recycling intends to expand coverage in the e-waste industry and make a larger portion of the public aware of what they do that is unique to the industry. They are proud to be recognized by the Green Tier program for implementing a unique and environmentally friendly business model.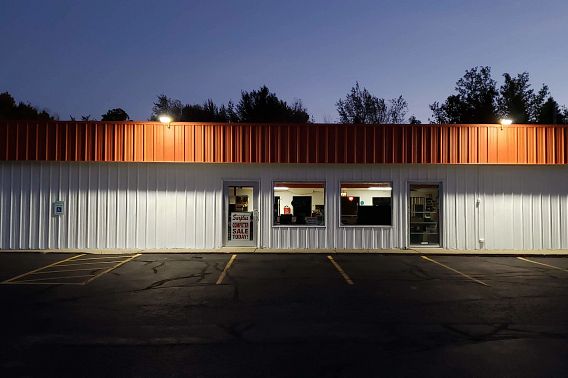 Environmental Activities
Wisconsin Specialty Recycling operates in an industry that has an inherent appreciation for being environmentally friendly. They recycle electronics in-house and in partnership with other certified companies, including other Green Tier participants.
They believe in pursuing sustainability through reduction and reuse, then recycling. The company does not participate in manufacturer redemption and brokerage for materials that are better suited for reuse, because total waste reduction is a major priority.
In addition, some environmental activities as part of their Green Tier participation include:
Refurbishing and recertifying material so that it can be sold for use;
Planting fruit trees to capture carbon and help manage water and erosion issues on site;
Implementing ice management practices to reduce salt used on the property in wintertime;
Coating rooftop with a white elastomeric material to reduce thermal impact in the summertime;
Improving building insulation to reduce wind intrusion and increase building efficiency;
Upgrading HVAC equipment to reduce heating and cooling impacts;
Conducting energy audits to monitor and improve energy use; and
Planning to implement a full solar installation by 2025, with a self-contained battery system sourced from recycled e-waste.
Documents
News Release
Commitment outline
Acceptance letter
Application
DNR contact
Company contact
Susan Eichelkraut
1027 W St Paul Ave
Milwaukee WI 53233-2641
414-897-5714
Tristan Myhre
Owner
105 West Commerce Blvd
Slinger WI 53086
262-415-7443