River View Construction, Inc.
Tier 1 participant since 3/23/2018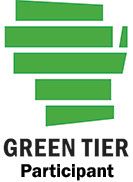 River View Construction, a heavy equipment contractor, employs a fleet of on-road transportation services listed under River View Transport LLC. River View Construction primarily works on landfill construction, site development, grading, DOT heavy highway, lake and pond construction and other various site work. Since 1950 River View Construction has worked on more than 2,000 sites across Wisconsin. Its Green Tier application covers its Wausau facility.
Environmental Activities
River View Construction applies an integrated approach to environmental performance to attain innovative, social, environmental and economic benefits. The company is finalizing its Environmental Management System which will be ISO 14000 certified. Future goals for environmental achievements include:
reducing emission output from on-road and off-road fleets;
implementing an idle reduction policy; and
purchasing tier 4 rated equipment to help reduce emission outputs and increase efficiency.
Documents
Annual Report
Commitment outline
Acceptance letter
Application