Phillips-Medisize - Multi-Shot Liquid Silicone Rubber
Tier 1 participant since 10/30/2008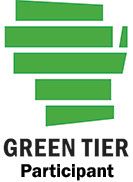 Phillips-Medisize - Multi-Shot, located in Eau Claire since 1985, manufactures plastic and silicone parts using state-of-the-art techniques. Their ISO 14001 certified environmental management system focuses on waste reduction and recycling, employee education, and energy reduction.
Environmental activities
Phillips-Medisize - Multi-Shot recycles a number of scrap materials and wastes, trains each new employee on environmental practices, and is collaborating with Wisconsin Focus on Energy to seek out new ways to reduce energy consumption. It is also working to eliminate the use of aerosol cans and the solid waste they generate. As Green Tier participants, Phillips-Medisize - Multi-Shot focuses on their environmental management system objectives and continues to encourage employees to brainstorm new ideas for environmental improvement.
Documents
Reports
Commitment outline
Acceptance letter
Application
DNR contact
Company contact
Gina Keenan
1300 Clairmont Ave
Eau Claire WI 53701
715-836-6574
Josh Hodd
Safety, Health, & Environmental specialist
1233 International Dr
Eau Claire WI 54701
715-831-3407
Phillips-Medisize Corporation
Related participants