Phillips Medisize - Custom I & II
Tier 1 participant since 08/13/2009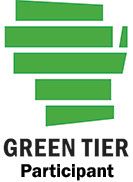 Phillips-Medisize Corporation opened its first production facility, later to be identified as Custom I, in 1967 in Phillips.
Environmental activities
This facility has expanded multiple times, and currently offers a wide variety of capabilities ranging from small parts molding, insert molding and custom molding, painting, to in mold decorating/labeling and lens molding/decorating. In 1999, Phillips-Medisize continued its expansion into a new state-of-the-art production facility known as Custom II on neighboring property in Phillips. The Custom II plant provides services for medium to high volume injection molded components and assemblies. The two operations, with more than 210,000 square feet of space, have 87 injection molding machines currently serving medical, defense, automotive and consumer markets.
The Custom facilities are dedicated to environmental excellence and have committed to utilizing an environmental management system certified to ISO 14001 to help sustain their efforts. Phillips-Medisize Custom I & II, incorporates employee education and training as well as customer and supplier outreach on the corporate initiatives towards environmental stewardship and performance as part of their environmental management system to help meet their goals. Examples of some of their environmental commitments are waste reduction, energy reduction, increased awareness internally and externally, and participation in the Green Tier Program. As an example, in 2008 the Custom operations reduced their environmental impact by recycling 355,543 pounds in plastic scrap that normally would have been land filled, started an electronic (computers, cell phones etc.) and battery recycling program, recycled 200 cubic yards of cardboard, and reduced energy consumption by 578,446 kilowatt-hous (preventing roughly 415 tons of CO2 emissions). In addition, the Phillips-Medisize Custom I, voluntarily lowered its allowable volatile organic compound emissions cap by 75% of its potential and committed to hazardous air pollutant reduction limits from 25 tons per year to 2.5 tons per year individual (6.25 tons aggregate).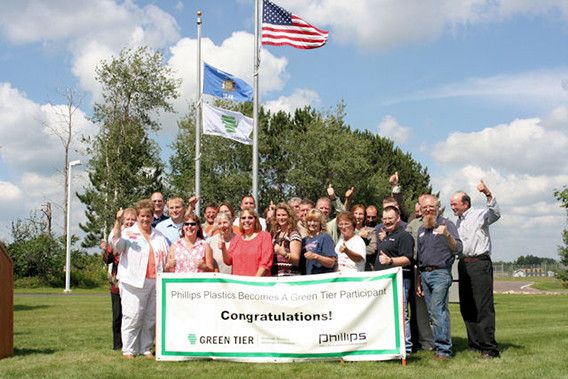 Documents
Annual reports
Commitment outline
Acceptance letter
Application