Perfect Environmental Performance LLC
Tier 1 participant since 03/16/2009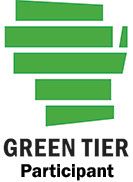 Perfect Environmental Performance LLC (PEP) is a small environmental consulting business. PEP specializes in environmental management system training and implementation services, home and light commercial energy Star and Green Built services and provides general environmental permitting and waste management services.
Environmental activities
PEP was founded on May 1, 2007 by three member owners. Two members provide the environmental and energy efficiency related services to a variety of business sectors. They have more than 30 years combined experience in designing, facilitating, implementation and auditing environmental management systems, supplemented by experience in implementing sustainable development practices. PEP's mission is to protect and improve the environment through the way that they conduct business in the office, in the way services are provided to the customer and in the way they give back to the community.
Documents
Annual reports
Commitment outline
Acceptance letter
Application