Lucas-Milhaupt, Inc.
Tier 1 participant since 01/31/2019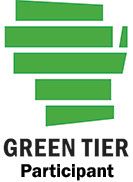 Lucas-Milhaupt, Inc., a Handy & Harman Company, is an industrial leader in metal-joining products and technology. They were established in 1942, and are located in Cudahy. Employees received "VPP Star Status" from OSHA in 1999 for safety practices, and in 2003 Lucas-Milhaupt became ISO 14001 certified.
Environmental activities
The company has reduced air emissions to the point where they are no longer required to report them. As a Green Tier participant, Lucas-Milhaupt aims to: reduce, with the goal of ultimately eliminating, the last of their volatile organic compound sources in the production area, create a dust collection system for dust coming off the flattening mills and reduce plastic spool waste.
Documents
Annual reports
Commitment outline
Acceptance letter