3M Prairie du Chien
Tier 2 participant since 3/7/2014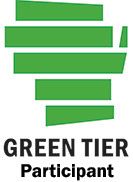 The DNR and 3M Company have a history of testing innovative approaches to regulatory flexibility paralleled by superior environmental performance. In 2002, DNR and 3M Menomonie signed a Cooperative Agreement under the Environmental Cooperation Pilot Program. The benefits to both party's obligations/jurisdictions have been more than favorable ever since. The company's commitment to a robust environmental management system, certified to ISO 14001, has played a significant role. In addition, the DNR recognized the company's 3M Cumberland facility as a Green Tier participant in 2010. Because of past successes both parties have indicated a willingness to continue to build on the past efforts and give consideration to future projects that include opportunities toward better environmental gains and regulatory compliance.
Environmental activities
Nestled in the picturesque community of roughly 6,000 at the confluence of the Mississippi and Wisconsin Rivers, 3M Prairie du Chien (3M PdC) located at 801 North Marquette Road, currently employees 550 people. Since its beginning in 1975, the facility has evolved to become one of 3M's key manufacturing and distribution hubs, supplying a variety of products to 15 different 3M Business Divisions. The facility provides a flexible manufacturing environment and infrastructure to enable long-term growth of existing and new businesses, rapid process development, and successful commercialization of new technologies and products for 3M. They are a major producer of fiber related materials such as the Scotch-Brite abrasives products, Nomad floor matting and Thinsulate acoustical insulation.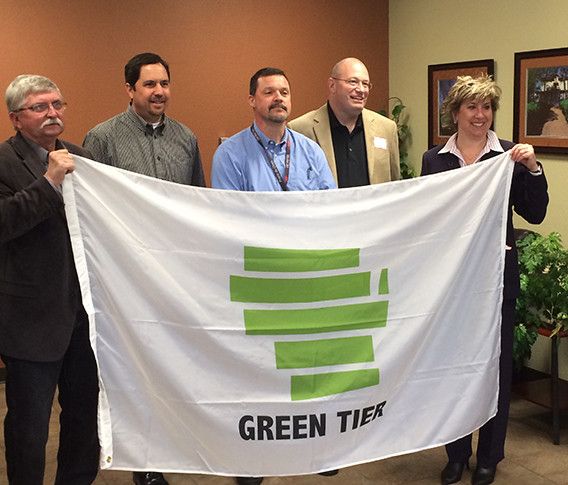 Since 1975, 3M PDC has completed 192 Pollution Prevention Pays (3P) projects. In 1995 they received ISO 14001 certification of their environmental management system. The facility has received a number of internal Environmental Health and Safety Awards and was awarded participation in the past EPA National Environmental Performance Track Program. As a Green Tier participant 3M PDC will commit to ongoing environmental improvement of their operations, more public transparency through community stakeholder groups, and building on the company's commitment to environmental management and a sustainable future. Examples of the facility's recent efforts include establishing a seven acre prairie on-site in 2009, and energy, waste and emission reductions in 2010 that resulted in 9% annualized reductions in natural gas usage, actual reductions equaling 2,600 metric tons of CO2/year, and an approximate 1 million kilowatt-hours per year reduction in electricity usage.
Documents
Annual reports
Acceptance letter
Participation contract
Application
DNR contact
Company contact
Sonny Zentner
1300 W Clairmont Ave
Eau Claire WI 54701-6127
715-579-5361
Michelle Dupey
Sr Environmental Engineer
801 N Marquette Rd
Prairie du Chien WI 53821
608-326-3022
3M